Live in care Jobs in Wilstead
---
Live in - £900 per week - Location, Biggleswade only 45 mins from London Kings Cross direct
£900 - 900/per week
Live in carer - £900 per week - Location, Biggleswade only 45 mins from London Kings Cross direct by train - Food provided - TLC - Medicine - Cooking - Cleaning - Companionship - Fas ...
£100 - 120/per day
Do you have Live-in/Home Care experience and can drive? If so, Nightingale Services wants you! We are looking for an experienced and caring person to look after o ...
£110/per day
Do you have Live-in/Home Care experience and can drive? If so, Nightingale Services wants you! We are currently looking for live-in care staff to care for and look after a client in the M ...
Self Employed Live-in Carer
Heritage Independent Living Ltd
£120 - 120/per day
Heritage are seeking a self-employed carer to care for and support a lovely couple in their own home. Carer needs to be a driver and a dog lover. Carer who enjoys cooking, gardening and painting an ad ...
Live-in Carers near London GAP Year Health Experience
£1500 - 4523/per month
I am a totally dependent paralysed man employing up to 4 live in carers, who enable me to live as normal a life as possible in the community. Two carers normally work one week on and one week of ...
£700.00 - 800.00/per week
I am looking for a small team of live in care workers to look after my mother. She currently has a carer but I am looking for relief live in care, probably for 1/2 weeks every month. M ...
Live-in carer/housekeeper : £650 per week.
£650/per week
Live-in carer and housekeeper required for a 80 year old lady with Parkinsons and dementia. Although the service user has some mobility, assistance will be required with all daily activit ...
Live In Care Assistant
SweetTree Home Care Services

£625 - 672/per week
FEMALE* LIVE-IN CARE ASSISTANT Salary from £625 - £672 per week Flexible Working Competitive pay 24/7 On-Call Support Free Accredited Training Paid Holid ...
£500/per week
To care for a lovely 93 year old lady with very mild dementia. A very smart lady who still is proud of her home and her appearance. She was doing 5 activities a week before lock down and misses the so ...
Best Care 4 U - Live-In / Live-Out Opportunities

£2400/per month
At Best Care 4 U we take pride in offering high quality of care to the elderly community, as well as truly appreciating the values and significant efforts of our beloved staff. We are looking for k ...
Immediate start - Experienced Live In Carer Edgware : £560 - £838 per week
Right at Home Barnet & Edgware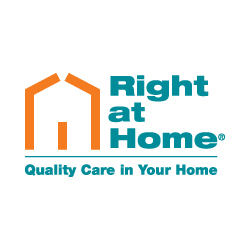 £560 - 838/per week
At Right at Home we provide the best care possible for our clients by ensuring our amazing caregivers have the highest standards of ongoing support and training. Live-in care with us is about makin ...
Live in Carer
BLUEBIRD CARE (PETERBOROUGH & RUTLAND)
£650 - 800/per week
We urgently require LIVE IN Care Assistants to support our customers living in the Peterborough, Stamford, Oakham, Uppingham and Oundle areas. Our live in care assistants generally undertake ...
Holiday cover Live-in wanted/near Kidlington, driver
£630/per week
Hello, I am in my late 50s, spinal injured man after mountain biking accident but have some mobility, good health, living in a village near Kidlington/Oxfordshire. I love football and most sports, car ...
£625/per week
A Live In Carer is required to assist with the care of our two elderly parents. They both have forms of dementia, though are both able to move around and interract. My father is 92 and my mother is ...
Live-in Care Assistant Spinal Cord Injury : £1,053 per week.
£1053/per week
Hello, I am a gentleman in my mid-40s seeking support in my own home in the March area. I have a good sense of humour, love music, watching football, documentaries and an Emmerdale fan. I have a sp ...