Live in care Jobs in Leicestershire
---
P/A - Live in Personal Assistant
£130/per day
We are recruiting! As a full-time powered wheelchair user, I'm looking for extremely reliable carers to join my small team of Personal Assistants (PAs), to assist me to liv ...
£700.00 - 800.00/per week
I am looking for a small team of live in care workers to look after my mother. She currently has a carer but I am looking for relief live in care, probably for 1/2 weeks every month. M ...
Live in Carer
BLUEBIRD CARE (PETERBOROUGH & RUTLAND)
£650 - 750/per week
Live-in Care Assistant - Join our Award Winning Team Excellent rates of pay, training and support - we help you to be the best you can be for our customers. Available to start immediately, a var ...
Live in Carer West Midlands
£100/per day
We are seeking to recruit Live in care workers for waiting clients. In this role you will live in the home of our service user undertaking the role of carer/companion for an agreed period of time - ...
£650 - 650/per week
Stoke-on-Trent area: Looking for sensible, compassionate live-in carer/PA with previous experience of dementia care to join small friendly team supporting polite elderly gentleman with dry ...
Self Employed Live-in Carer
Heritage Independent Living Ltd
£840 - 840/per week
Heritage are seeking a self-employed carer to care for and support a lovely couple in their own home. Carer needs to be a driver and a dog lover. Carer who enjoys cooking, gardening and painting an ad ...
Live in carer for my Mum (95)
£840/per week
Looking for a female live in carer for my Mum (95) Previously has been living independently but in Mid May had a fall (7 weeks in hospital/intermediate care), but this is now resolved. Her eyesi ...
Live-in Care Assistant Spinal Cord Injury : £1,053 per week.
£1053/per week
Hello, I am a gentleman in my mid-40s seeking support in my own home in the March area. I have a good sense of humour, love music, watching football, documentaries and an Emmerdale fan. I have a sp ...
Live-In Caregiver
Home Instead South Manchester & North Trafford
£805/per week
We are looking for people with kind, compassionate hearts who want to make a true difference to the quality of life for our clients to join our team in South Manchester as a Live In Care&nbs ...
Holiday cover Live-in wanted/near Kidlington, driver
£630/per week
Hello, I am in my late 50s, spinal injured man after mountain biking accident but have some mobility, good health, living in a village near Kidlington/Oxfordshire. I love football and most sports, car ...
£700 - 980/per week
Live In Carer - Immediate Start Altrincham, England, United Kingdom Home Instead Sale & Altrincham are looking for Live-In Care Assistants (CAREGivers) to start immediately . &nbsp ...
Live in carer : £770-£840 per week
£770 - 840/per week
I am a 38-year-old male with acquired brain injury as a result of a road traffic accident. I am looking for a live-in carer to work 2 weeks on/2 weeks off (or may be an option to do 4 weeks on/4 weeks ...
URGENTLY REQUIRED Female Permanent Personal Care Assistant
£840/per week
URGENTLY REQUIRED Female Permanent Personal Care Assistant Self Employed Personal Care Assistant required to join my Current Personal Care Assistant. I am a wheelchair user requiring assistance ...
£840/per week
I am looking for an experienced live in carer for my mum in her own home in Warrington. She is a 79 year old lady with a diagnosis of dementia, resulting in communication and memory difficulties. She ...
Live-In Care Support Workers - Oxfordshire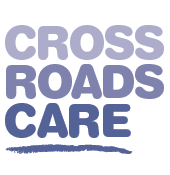 £602/per week
Crossroads Care is looking for caring, professionally-minded and experienced support workers to join our friendly team of live-in carers. You will be supporting our clients in their homes, providing f ...